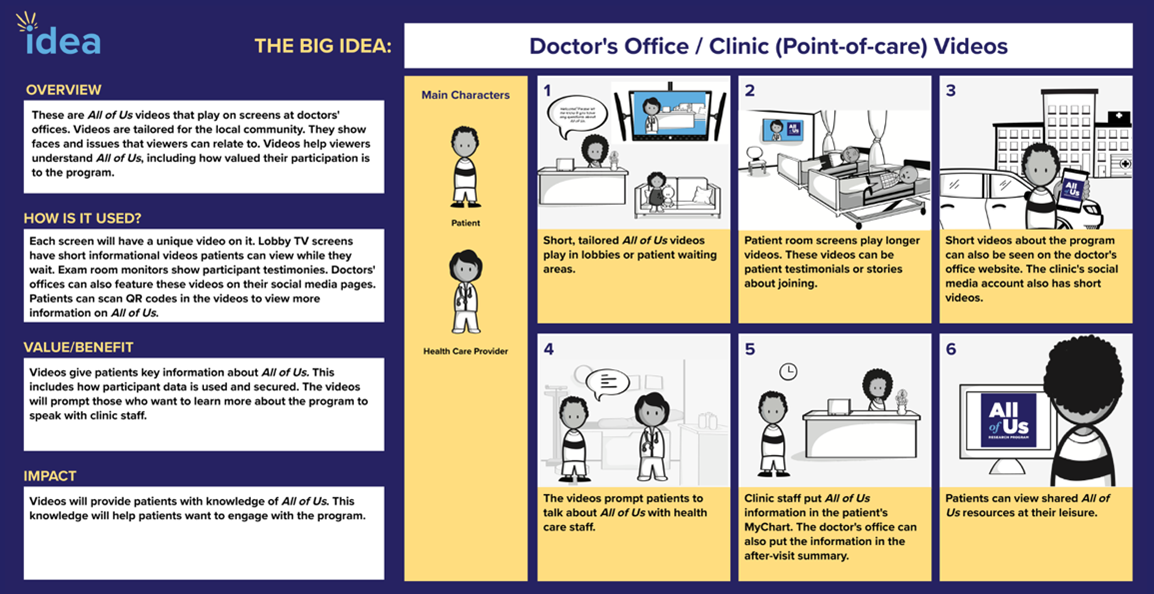 Medical research participants need to reflect the diversity of communities across the United States to drive health care innovation that benefits everyone. However, medical research has historically underrepresented members of populations from diverse backgrounds or those with complex diseases. Consequently, we know less about the overall health, effective treatments, and disease prevention for these populations often left out of medical research, and as a result health care often uses a one-size-fits-all approach. 
To fill this gap, the National Institutes of Health's All of Us Research Program is working to enroll one million or more participants in a longitudinal research program and is prioritizing enrollment of members of communities historically underrepresented in medical research. All of Us is working to develop a robust dataset that researchers can use to accelerate health research and medical breakthroughs, enabling individualized prevention, treatment, and care for all of us.
Engaging Populations Underrepresented in Medical Research and Health Care Providers
Many populations underrepresented in medical research have been stigmatized, mistreated, and ignored by the scientific community. Appropriately engaging members of these communities is critical to ensure that individuals make informed decisions about enrolling and remaining in All of Us. One strategy All of Us is using is to collaborate with trusted intermediaries, like health care providers and community-based organizations.