5 tips for Working with Micro-influencers to Boost your Public Health Campaigns
Originally published by: JSI
Original author: Jessica Holli & Clancey Bateman
Originally published on: October 6, 2020
In 2020, we are flooded with messages fighting for our attention, time, and money. Public health campaigns have to compete with the up to 5,000 advertisements and messages that individuals receive every day. How can we, as health communicators, cut through the noise to reach our audiences with important information about health topics?
When you hear the term "influencer," you might think of a celebrity, a YouTuber/Instagrammer, or blogger with followers ranging from ~1,000 to millions. They have a highly engaged audience, and authority on specific topics; they can be categorized by number of followers, types of content, or their level of influence.
An influencer is someone in your niche or industry with sway over your target audience. Influencers have specialized knowledge, authority, or insight into a specific subject.
Micro-influencers are one type of influencer with a smaller, but still engaged, audience of anywhere from one to ten thousand followers. While influencer marketing is an approach used in traditional advertising, it can be an important tool for health communicators because it allows members of the intended audience to talk about the campaign or health topic in their own voices. Influencer marketing can increase campaign authenticity and build trust with your audience.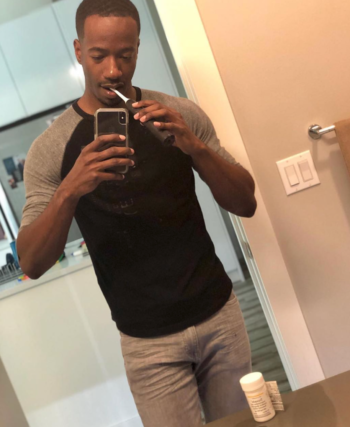 Why Partner with Micro Influencers?
A powerful way to reach intended audiences with important public health messages.
Micro influencers already have established trust and rapport with audiences, and can use their voices to communicate key campaign messages in an authentic way.
Helps foster an online community where individuals feel comfortable asking questions and interacting with the campaign content.
Paying influencers can be more cost effective than placing social media ads because the influencer's messages reach the right people in an engaging way.
Our Tips for Partnering with Micro Influencers
Based on JSI's experience working on social marketing and behavior change campaigns, we've gathered some best practices for working with micro-influencers:
Do your research and vet potential micro-influencers: Identify who your priority audiences look to for advice on a certain health topic, and who they follow/listen to online. Talk with community partners and other stakeholders to identify potential spokespeople. Lastly, vet potential influencers to understand the type of content they posted and look for anything problematic.
Train them and outline expectations for participation: Provide training to your micro-influencers to get them comfortable with your campaign's key messages and answer questions. Consider creating an Influencer Toolkit that includes campaign information, sample messages, posting guidance, and inspiration.
Provide ongoing support: Check in with influencers regularly to provide feedback on their posts, brainstorm content ideas, and support them in responding to any comments/questions they received on their posts.
Compensate micro-influencers: It's important to compensate influencers for their work. Compensation models may be based on the number of posts, number of followers, or a flat fee.
Measure their reach: Collaborate with influencers to track reach and engagement of the content they share, which can inform the rest of your campaign's evaluation.
Over to You
Have you ever partnered with micro influencers? How did it go? Let us know at @jsihealth_us.
If you're attending this year's virtual National Conference on Health Communications, Marketing and Media (NCHCMM), search the conference platform for our on-demand presentation, "My health, my voice: the power of micro-influencers in public health campaigns" discussing our work with influencers for the Chill Pill PrEP campaign.
This blog was originally posted by our health communication team on their website. Health communication at John Snow, Inc. (JSI) combines our decades of public health experience with approaches that support people to change behavior and improve health outcomes. Our work is flexible, tailored, and creative, motivated by our public health mission and responsive to our clients and the communities they serve. Make the complex simple and get your message across – work with JSI.
Share this post: